Access and Floor Map
Location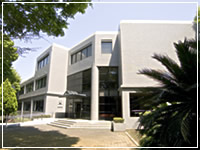 Center for International Education (CIE) is located on the Nishi-Chiba campus. Teachers' offices, Japanese language Study Room and classrooms are on CIE's second and third floors. Classes for international students meet in the CIE building.
Get off JR Sobu Line at Nishi-Chiba Station, walk through the ticket gate and turn left. Go up the stairs, and you will immediately find the south entrance to the campus on your left-hand side. Enter the gate, turn left and go straight. You will see the CIE building on your right-hand side.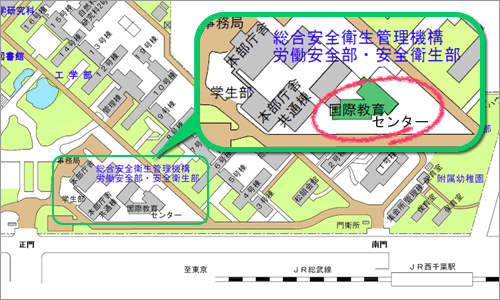 Floor Map
Click the drawing below, and a larger PDF map will come out.